Building Materials Suppliers Colombia
Steel of Colombia is quickly increasing its relevance in the business environment since the construction and the building material suppliers of Colombia carry out key activities all along the steel industry value chain. Colombian infrastructure projects have boosted the rise of construction companies in Colombia. Flagship projects such as 4G roads, housing, and ports development, as well as urban renewal projects in main cities highlight the need for building materials and metal supply in Colombia through experienced and reliable steel manufacturers and distributors.

The undertaking of such activities enhances the competitive profile of metal companies and suppliers in Colombia. Furthermore, the steel of Colombia is a guarantee of quality and safety, as well as of environmental awareness. Moreover, steel manufacturers and aluminum companies are drivers of national employment and thus, of economic progress. With presence in different cities of the country, suppliers of building materials in Colombia are not only promoting high-quality products but are likewise contributing first-hand to the country's infrastructure development.

According to Colombia's National Administrative Department of Statistics (DANE) , the aluminum and steel industry in Colombia is also influenced by the delicate balance between imports and exports. Therefore, the country is invested in having a positive impact in the metal supply value chain, adding value to it through steel fabricator and aluminum suppliers. From steel manufacturers to aluminum distributors, the construction companies in Colombia offer a wide range of building materials to attend national and international demand. With products such as metal doors, aluminum windows, aluminum wire and rivets, amongst others, steel of Colombia has a competitive stand in the global steel industry.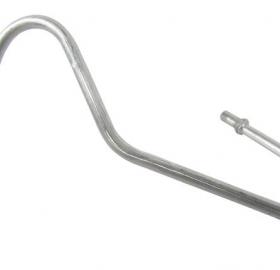 Industrial Supplies, Aluminum (Industrial Items)