ANUGA 2021 HOT BEVERAGES
Discover the entire offer of products of Colombian Origin available in ANUGA 2021
Search here:

DESCAFECOL
, DESCAFECOL (Descafeinadora Colombiana S.A.S) is a company dedicated to coffee industrialization, instant coffee or soluble coffee manufacturer. It has two plants: one to produce instant coffee and the second one, a decaffeination plant. Manufacturing and packing partner for private label or coffee in bulk to be used as an ingredient or for repackaging. Within its products are: Spray Dried Instant Coffee, Agglomerated Instant Coffee, Decaffeinated Instant Coffee, Instant & Microground
Coffee Col, Flavored Instant Coffee, Coffee Oil, Coffee Extract, Naturally Decaffeinated Green Coffee, Raw Caffeine.
Conocer más

+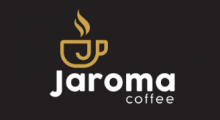 Jaroma roses sas
, Coffee trader
Jaroma Coffee was born out of necessity, a desire and need to continue the Jaroma family legacy of exporting high quality products directly from the Colombian countryside. Building from the blocks of Jaroma Roses, our 34 year business exporting the best quality roses all around the world, we now aim to extend our agricultural and commercial knowledge to another Colombian flagship product – coffee. Our family's goal is to continue to share our Colomban products with the world so others can share in their joy.
Conocer más

+

Industria Colombiana de Café S.A.S.
, Colcafé is a Colombian subsidiary company of "Grupo Nutresa" specialized in the industrialization and commercialization of coffee and related products, with a wide portfolio in the categories of Roasted Coffee, Roasted and Ground Coffee, Soluble Coffee, coffee extracts and Coffee Mixes such as cappuccinos and 3 in 1.
Conocer más

+